Sheffield to gain running routes after £100,000 funding boost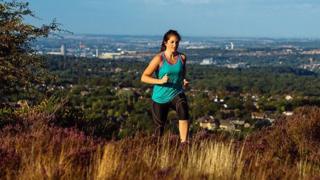 Eleven new running trails will be built in Sheffield after £100,000 of funding was secured from England Athletics.
The routes, ranging from 1km to 10km in length, will be open in May. Further tracks will follow by March 2017.
All vary in gradient and difficulty, with designers calling them "simple to follow and clearly signposted".
Chris Jones, from England Athletics, said: "The run routes have been carefully selected to appeal to all people, not just those who already run.
"Essentially we want everyone to have access to well signposted, well designed running trails that they can use to run, walk and that are accessible to all."
---
Some of the new routes:
Lowfields Park and General Cemetery
Ponderosa, Weston Park, Crooks Valley Park
Bradfield Dam
Concorde Park and Wooley Woods
Manor Fields
Graves Park
Millhouses Park and Ecclesall Woods
---