Sheffield mental health worker jailed for sex abuse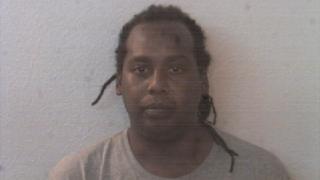 A mental health worker who raped and sexually assaulted three vulnerable females has been jailed for 20 years.
Owen Smith, 50, was convicted of five counts of rape, two of sexual assault and one count of trafficking in a trial at Sheffield Crown Court last month.
Police said Smith of Hawley Street, Sheffield abused his position to to gain the trust of his victims.
He was also placed on the sex offenders' register for life.
More on this and other South Yorkshire stories.
The court heard Smith was arrested in September 2014 after being found with a teenage girl who had been reported missing the previous day.
Two further victims were identified as a result of a police investigation.
Det Con Stephen Evans said: "His behaviour is simply despicable, and I'm pleased he is behind bars where he can cause no further harm to vulnerable members of our community.
"I wish to recognise again the courage of the victims who have been exceptionally brave throughout this process. I hope they are reassured by the significant sentence given to Smith for his disgraceful crimes."