National Crime Agency Rotherham child sex abuse investigation finds 91 crimes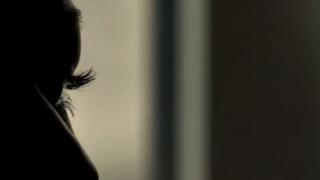 A National Crime Agency investigation into child sexual exploitation in Rotherham has recorded 91 crimes.
It has so far identified 29 suspects after interviews with victims and survivors, according to figures in an Operation Stovewood briefing.
More than 10,000 lines of inquiry have also been identified in the first 12 months of the investigation.
In 2014 the Jay Report found at least 1,400 girls were abused between 1997-2013 in the town.
The agency's investigation into non-familial abuse in Rotherham started in December 2014.
Operation Stovewood, led by senior investigating officer Paul Williamson, is now the largest law-enforcement investigation into non-familial child sexual exploitation and abuse in the UK.
'Hundreds more' suspects
The agency has met with 82 victims and survivors - only a small proportion of the potential number, it said.
It is investigating 'hundreds more' potential suspects in its 10,130 lines of inquiry.
In interview, one victim had provided information about nine further victims, 17 witnesses and 40 potential suspects, it said.
The investigation has been divided into eight major investigations but the agency is not providing updates on individual investigations for operational reasons.
There are 69 officers currently working on the investigation but South Yorkshire Police has agreed to increase that to 117 during 2016/17.
It was revealed on Sunday the force was investigating 183 child sex abuse cases.
The Drew report commissioned in the wake of the Jay report found South Yorkshire Police's handling of CSE was "inadequate" and it "seriously under-resourced" its early work.