First arrest in Rotherham child abuse investigation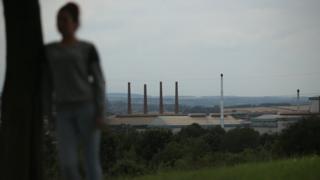 A man has been arrested in Rotherham in connection with a National Crime Agency (NCA) investigation into historical child sexual exploitation and abuse.
He was arrested on suspicion of rape, supplying class A and B substances and assault, all believed to have taken place against a girl aged under 16.
The arrest is the first made as part of the operation, the agency said.
Operation Stovewood is investigating non-familial sexual abuse in the South Yorkshire town between 1997 and 2013.
It is being conducted at the request of South Yorkshire Police following publication of the Jay Report, which found at least 1,400 girls were abused in Rotherham during the period.
Since its launch about 12 months ago, the investigation has collated, analysed and electronically recorded 16 years' worth of material from local agencies - in excess of 120,000 documents.
It has contacted 82 victims and survivors linked to the priority investigations, recognising that this is only a small percentage (5%) of the overall potential number of victims and survivors in Rotherham.
A spokesperson said: "This demonstrates the scale and complexity of sexual abuse under investigation."
To date, the investigation has recorded 91 serious sexual offences from interviews with victims and survivors, with 29 designated suspects and hundreds more potential suspects.
No further details about the arrested man are being provided at this time, the NCA said.