Children find Sheffield burglary victim's jewellery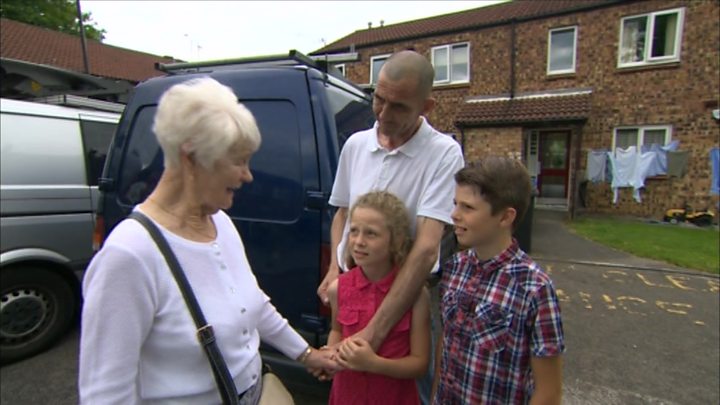 A woman who had jewellery stolen in a burglary three years ago has been reunited with it thanks to children who found it in woodland.
Doris Wilcock, 93, from Sheffield, said she was over the moon after South Yorkshire Police returned some of the stolen items.
They were found by Tyler and Amelia Exelby, who thought they had found some lost treasure.
Mrs Wilcock met with the children to thank them.
She told Tyler, 10, and Amelia, nine,: "You are my heroes."
Speaking to the BBC about the returned items, she said: "It's mostly little things, not of much value, but I like them."
She said sadly a pendant given to her by her late husband, Doug, as a wedding present was not amongst the haul, but added it meant a lot that the children had handed in the items they found.
Tyler said he thought they had found some treasure under a blue tarpaulin in woodland.
He said they took it home and their dad contacted the police, who traced Mrs Wilcock.
PCSO Michelle Tatterton, from South Yorkshire Police, said the children had done an amazing job.
She described returning the items to Doris as "an emotional and very rewarding end to a busy shift".