Sheffield head teacher guilty of serious misconduct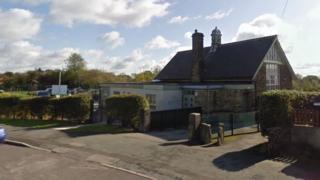 A head teacher who told staff not to return to work pregnant has been found guilty of serious misconduct.
Helena Button was found to have displayed "unacceptable professional conduct" while principal of Norton Free Primary School, in Sheffield.
She also failed to take appropriate action with regards to the safeguarding of a child, a conduct panel was told.
She spoke to the pupil's parents about allegations of smacking before taking advice from safeguarding services.
The National College for Teaching and Leadership professional conduct panel said her actions of January 2014 ran contrary to the guidance she would have received as the school's child protection liaison officer and her "failure to follow it had the potential to have serious consequences" for the child - known as "Pupil A".
'Nuclear reaction'
Ms Button was also heard to have shouted at members of staff without good reason, with one member of staff telling the panel "when she was tired or stressed, we'd all have the wrath of her tongue".
Two other staff members told the panel that on occasion Ms Button "made comments to them warning them not to come back from their holidays pregnant".
She was also heard to have called colleagues "crap" and "weak".
One employee described Ms Button's reaction to being handed a letter about union training as "nuclear".
Despite the finding of serious misconduct, the panel chose not to impose a teaching ban on Ms Button, who resigned last year.
It said: "Whilst Ms Button's departures from the teachers' standards were serious and her misconduct did potentially affect the well-being of Pupil A, it is not necessary, appropriate or proportionate to recommend a prohibition order in this particular case."