Canal death man's family in Victoria Quays safety plea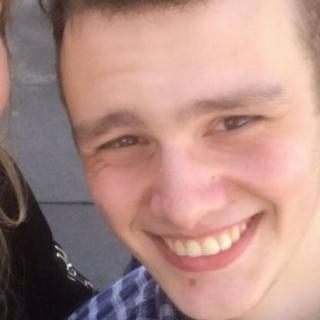 The family of a 19-year-old who died after falling into a city centre canal has called for safety improvements to prevent further deaths.
Alex Wilson's body was found in the water at Victoria Quays, Sheffield, after he went missing on a night out.
His sisters Samantha, Claire and Emma, have urged authorities to introduce measures including locked gates.
The Canal & River Trust said it had carried out a "comprehensive site review" following Mr Wilson's death.
More stories from across Yorkshire
Mr Wilson was last seen in the early hours of 30 July after a night out with friends and colleagues.
He was last spotted on CCTV in Shude Hill, walking towards the Wicker.
His sisters said they believed he was suffering from the early stages of hypothermia by the time he arrived at Victoria Quays.
"Although Alex was under the influence of drink, he was vulnerable because of his health at that point.
"We don't want it to be fenced off completely [as] it still needs to be used, but maybe gates that you can't just push open."
David Urpeth, assistant coroner for South Yorkshire West, wrote to the Canal & River Trust last year calling for action after Adam Miles drowned at Victoria Quays in 2015.
Hundreds of people have signed two petitions urging a review of safety features in the area.
Mr Wilson's family added: "We just don't want it to happen to anybody else.
"We look around our table when we're having Sunday dinner and there's no way you can ever fill that empty seat."
The Canal & River Trust, which monitors the Sheffield & Tinsley Canal and land near the water's edge at Victoria Quays, said: "The site is lit and escape ladders, railings and life-rings are in place and bollards linked by chains highlight the edge of the quayside."