Families hit by Home-Start South Yorkshire charity collapse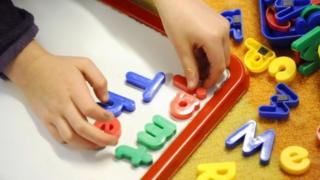 Hundreds of vulnerable families in South Yorkshire have been hit by the sudden collapse of a charity.
Home-Start South Yorkshire launched 35 years ago to help local families in desperate need.
Its services will stop in two weeks because of a funding crisis.
Chief executive Cat Ross, who took over from councillor Jack Scott in March, said she "worked tirelessly" with trustees but could not save the charity.
Read more about this and other Yorkshire stories
Home-Start is a national charity which supports families through friendship and offers practical support for people suffering mental health problems and financial hardships.
The South Yorkshire arm of the charity will go into liquidation next month, the Local Democracy Reporting Service said.
It has 200 volunteers helping to support 300 families with various issues, from people who need an extra pair of hands after multiple births, people who are new to the area, and complex family situations with intervention from social services.
Ms Ross said problems began in 2016 when the charity launched in Barnsley without funding, followed by a "significant reduction in grants" and an "immediate cash flow crisis".
She said the loss of Home-Start South Yorkshire would leave a "huge gap" and put extra pressure on existing provision.
"It will leave vulnerable families with little options of where to turn for support at the most difficult times in their lives," she added.
Ms Ross said over the next fortnight volunteers will help families identify support through the council, social services and other charities.
Mr Scott, who is cabinet member on Sheffield City Council, was chief executive of Home-Start South Yorkshire for four years.
He declined to comment on the collapse.