Council cuts costs for Royal wedding street parties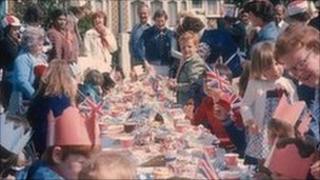 A council in Staffordshire is trying to make it easier for people to hold street parties to celebrate the Royal wedding - by paying for public notices.
Stoke-on-Trent City Council is hoping to encourage people to hold a party to celebrate the wedding of Prince William and Kate Middleton on 29 April.
Normally it costs £500 for a public notice and health and safety checks.
But the city council is offering to pay for applications for road closures received by 1 April.
A council spokesman said all of the road closures will be put on one public notice to reduce the cost.
He added the council had also released a special application pack so people can cover all their obligations in one go.
'Chance to celebrate'
The application pack includes advice on licensing rules and regulations, highways and health and safety rules about putting up bunting and decorations.
Councillor Brian Ward, cabinet member for housing, planning and transportation, said: "The Royal wedding will be one of the most important dates of the year and we're keen that people get the chance to celebrate it.
"We realise that the cost of advertising the road closure might be a factor in putting people off, so we thought the best thing to do would be to gather all the applications together and save on the cost that needs to be passed on to the public.
"We want to do all we can to help people hold a street party if they want to, so we'll be including advice on the laws and requirements people need to be aware of too."