'No apology' on wrongful child sex abuse images arrest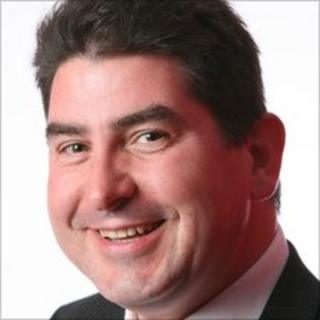 A man falsely accused of downloading child sex abuse images is still waiting for an apology from police eight years after lodging a complaint, an MP says.
The unidentified man from Stoke-on-Trent was arrested as part of a worldwide police operation.
His details came from a web pornography sale firm, but the man had reported his card stolen three years earlier.
Staffordshire Police said it was looking into the comments made by Stoke-on-Trent South MP Rob Flello.
The Labour MP told the House of Commons during a debate that the police sting, called Operation Ore, "wasn't handled well", with children wrongly taken into care and people falsely accused of being paedophiles going on to commit suicide.
'Dreadful case'
MPs were told how the home belonging to the innocent man's parents was raided by eight officers from Staffordshire Police in 2002.
His computer was taken but it had not been used to view child abuse images and the man faced no charges.
Mr Flello said a formal complaint had been lodged in February 2003 but the man had still not received an apology.
"This is a dreadful case leading to an injustice," he said.
"Even now all my constituent wants is an apology."
Home Office minister James Brokenshire said an an apology was a matter for Staffordshire Police.