Lord Lichfield's private rooms open to public for first time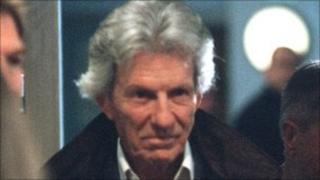 The private quarters of the late Lord Lichfield at Shugborough Hall will open to the public for the first time this weekend.
The rooms will open as a museum featuring personal mementos and pictures never been seen before.
The county council has signed a deal with his family to sub-lease the apartments on the estate in Stafford.
Lord Lichfield, the 5th Earl of Lichfield, a cousin of the Queen, died in 2005 after suffering a major stroke.
He was 66.
Visitors will be able to look around his photographic studio, breakfast room and master bedroom.
A spokesman for the estate said the rooms had accommodated some "very famous people".
Until now, visitors have only been able to access the state rooms on the ground floor and a small part of the first floor.
Part of the stately home and gardens are already open.