Lying surveyor from Staffordshire is jailed for fraud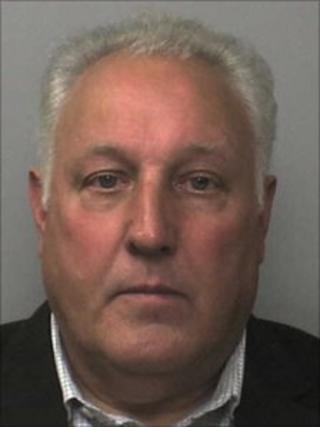 A chartered surveyor who rated a luxury home at more than three times its true value has been jailed for two years.
Christopher Jarvis, 66, from Longdon, lied on behalf of Stafford businessman Paul Cope, who owned Barn Bank Manor in Hyde Lea.
Cope applied for a mortgage secured on the property and got Jarvis to value it at £4.25m, despite its true value being £1.2m, Stafford Crown Court heard.
Jarvis was convicted of fraud last month.
'Massively inflated valuation'
Cope is already serving a 64 month sentence for his part in the fraud and a separate £25m leasing fraud.
Jarvis ran Rugeley-based Jarvis Surveyors and had a business relationship with Cope and his firm Kingdom Finance Ltd.
Cope bought Barn Bank Manor in 2001 and in 2008 successfully applied for a £3m mortgage secured against it.
To support the application, Jarvis submitted a valuation report claiming the home was worth £4.25m. The Yorkshire Bank accepted Jarvis' valuation and gave the mortgage.
Det Con Mark Kelsall said: "Jarvis had a substantial business relationship with Cope, from which he benefited financially.
"We uncovered Jarvis' massively inflated valuation of Barn Bank Manor while we were investigating Cope's leasing fraud."