Stoke Methodists seek new church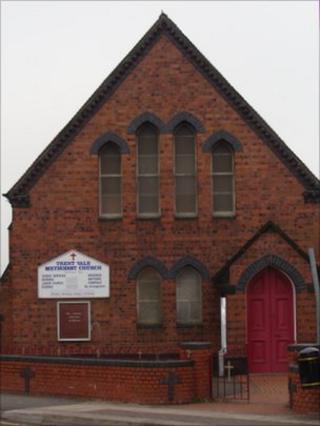 Methodists in Stoke-on-Trent are seeking a site for a new church.
A new combined Methodist group - or society - is forming ahead of the planned closures of Trent Vale Church and the Wesley Methodist Church, which are both sited in Stoke town.
The new society will be titled Stoke Methodist Church.
The final service at the historic Trent Vale church takes place in mid-April. The building was erected in 1888.
Services for the joint congregation will continue at the Wesley Methodist Church in Stoke's Epworth Street until a new centre has been completed.
The Reverend David Cooper, minister at Trent Vale, said: "The two churches are not far from each other, but are in awkward corners of our patch. We are looking for a building that will be more central."
He said he hoped that the sale of Trent Vale Church could go through quickly and that a new site would be ready within the next 12 months.
He added: "What we want to do then is grow and expand our activities.
Final celebration
"We have our eye on suitable sites, but nothing is set in stone as yet."
Present members of the Trent Vale congregation are urging any former members to join them for the final service on 17 April.
Jason Toft, a church steward at Trent Vale, said: "We are trying to reach as many ex-members of the church congregation as possible to join us for this service at 3pm.
"This will not be a sad occasion but a celebration of all that has taken place at this church since 1888".