Your Staffordshire youth travel scheme draws praise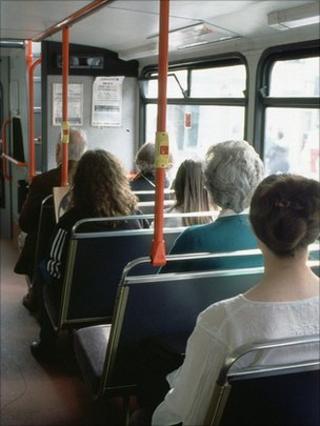 A new type of travel scheme for young people in Staffordshire, thought to be the first in the UK, has drawn praise.
The Your Staffordshire card means people under 21 can catch a local bus at any time for a fare of £1.
Jack Rowley, the vice-chair of the British Youth Council, said: "We would call on all councils to follow Staffordshire's example."
The card is valid only for residents of Stafordshire, and for journeys starting within the authority's boundaries.
A new scheme for retired and disabled bus-users has also been introduced.
It has replaced schemes which had been run separately by the eight district councils in the Staffordshire unitary authority area, and enables older people now to travel anywhere in the area at any time for free.
Stoke-on-Trent operates a similar scheme for older people.
Good for businesses
Mike Maryon, the Staffordshire County Council cabinet member for highways and transport, said: "We need to get more people travelling by bus. It is good for businesses, cuts congestion and gives people social and leisure opportunities they would not otherwise have.
"It will also protect our network of rural routes for as long as people use them."
A spokesperson for the council added that it was a measure also meant to attract jobs: "If companies know that our young people can get to work each day, they can be more confident of success.
"And the more people use it, the cheaper the scheme becomes."