Full Moon in battle of the bands shootout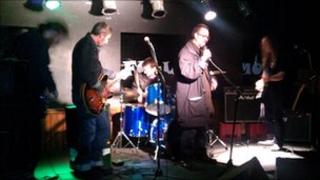 The Full Moon in Newcastle-under-Lyme is looking for new talent to take part in its battle of the bands competition.
The event, which has been christened Shootout, will run every Thursday night until the end of May.
Matt Taylor says it is the first time the pub has tried this kind of event and they are hoping to "promote local musicians and their own material".
The winners will get to make a music performance video with local film-makers Junction 15.
The format consists of three to four bands per night with each act doing a 20 minute slot. A number of judges will be used in order to suit the musical styles on the night.
The final will take place on Thursday, 9 June. Bands can e-mail Matt for further details.