Queue campaign to save Broseley's loo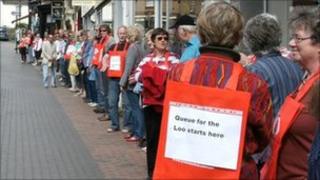 Campaigners hoping to keep a public toilet open were asked to sign a petition.
The 'queue for a loo' event was held in Broseley in Shropshire where the campaigners say the toilets are under threat of closure.
The event also publicised Christian Aid's campaign to highlight the need for better sanitation across the developing world.
The petition will be presented to the town council later.