Staffordshire firefighter, 50, retires to become actor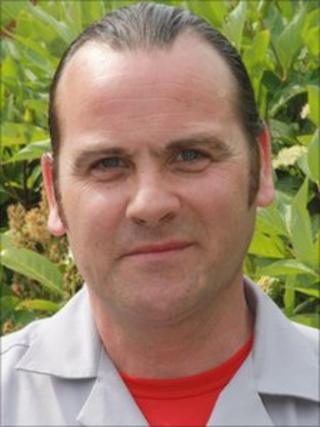 A Staffordshire firefighter has made a "dramatic" career change after leaving his job to become an actor.
Pete Ramsay, 50, has worked for Staffordshire Fire and Rescue Service for 30 years.
But on Tuesday he will hang up his helmet and leave to take up a place on an acting course at the Birmingham School of Acting.
Mr Ramsay said there had been 700 applicants for 14 spaces, so he was delighted to win a place.
He said: "I had been preparing for the auditions for the course for months and, after the first audition, was called back for a second.
"When I got the e-mail I was gobsmacked as auditions are still taking place, so to be to offered a place already is amazing."
Mr Ramsay said his passion for acting had begun after he saw a friend in a play.
'Greatly missed'
He enrolled on an evening course where his tutors encouraged him to apply for the MA course at the Birmingham School of Acting.
Mr Ramsay's manager Alan Brown said: "Although Pete is 50 years old he doesn't look a day over 30 and many members of staff thought the announcement of his retirement was a typo.
"No-one can believe he has already given 30 years' service, joining the fire service when he was 20 years old.
"He will be greatly missed, especially by those colleagues he has worked most closely with. However, we wish him the best of luck and are positive he will be a huge success in the acting world."