Reginald Johnson's legacy at Tunstall Victoria Park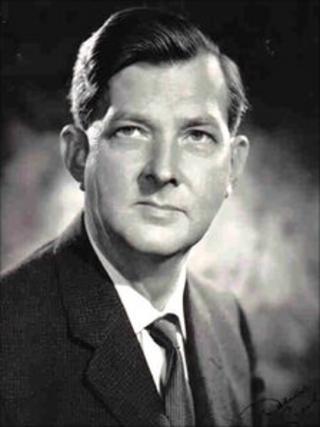 A Staffordshire park is to be transformed by the legacy of a Tunstall pottery magnate.
Tunstall Victoria Park will have a raft of improvements including new toddler and junior play areas, a picnic park and a large multi-use games court.
Some £320,000 in costs will come from a trust created for Reginald Johnson, who managed three pottery factories in the town until the late 1960s.
The trust was created by Mr Johnson's wife Margaret, 90, who built the fund up over 30 years following his death in 1969.
Mr Johnson was described as a "larger than life character," by a spokesman for Stoke-on-Trent City Council.
The council will give £142,590 and a further £152,410 was granted from fees on property and land development. The total cost of the park refurbishment is £615,000.
Largest donation
Mr Johnson was managing director of the Alfred Meakin pottery factories which specialised in high quality earthenware.
He was also a committed Anglican and a man who believed Christian ethics belonged in the workplace as much as the church, said his son Patrick.
Patrick, 59, a retired businessman now living in Guernsey, said: "He did a lot of work for charity, Citizens Advice and had very strong Christian views.
"He was a person known in many communities and organisations working for the benefit of the community."
The bequest for Tunstall Victoria Park is the largest single amount given by the family.
'Lasting tribute'
Trustee Patrick said he chose the project as it "summed up everything for the local community."
"It's the values of going outdoors and all pulling on rope together. When times are as hard as they are, it's even more important to cheer people up.
"I think he would have been over the moon and I'm delighted it's going ahead."
The major works are expected to last up to 16 weeks.
Council leader Mohammed Pervez said: "It was a wonderful gesture by the Johnson family to give the money to the park and the new facilities will be a lasting tribute to their generosity."
The park is Grade II listed and boasts a boathouse, bowls pavilion, clock tower, lodge and community centre, fishing facilities and a full sized football pitch.