Camra's top prize won by Staffordshire club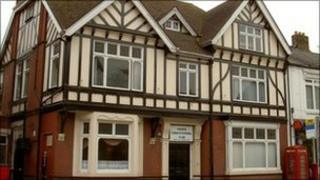 A Staffordshire club, which claims to have served more than 250 different beers in two years, has been crowned top British club by the Campaign for Real Ale.
Kinver Constitutional Club won the title in Camra's annual competition.
The club, in High Street, was described by the beer lovers' organisation as a "real ale haven".
The venue, which has won Camra's local awards for three years, said it was "delighted" at the national title win.
A spokesman for Camra said judges were bowled over by the attention to detail and beer knowledge shown by the club's stewards, and the range of real ales served at the bar.
The club is a converted hotel with three main areas and a bar dispensing up to 18 real ales.
'Village recognition'
It supports various breweries from the local area, including Hobsons, Kinver and Enville, Camra said.
Ian Charlton, from Camra, said: "Kinver is the sort of club which epitomises the invaluable role pubs and clubs play in the lives of small rural communities and it's a pleasure to present them with this national title."
Camra said the club was a valued community outlet, with most of the village of Kinver making up its 1,400-strong membership.
Peter Mathews, Kinver Constitutional Club president, said: "There has been a lot of work gone into the club for many years, with many members working tirelessly to keep the club up-to-date and to keep ourselves challenged," he said.
'With this in mind we are delighted to receive this national award.
"This recognition is not only for the Kinver Constitutional Club and its members but also for our village, a dynamic and historic place."