Newcastle-under-Lyme green spaces sale plans reviewed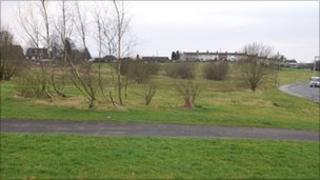 Plans to sell off green spaces which are opposed by 2,500 people are being reviewed by councillors.
Protesters met an all-party group from Newcastle-under-Lyme Borough Council on Tuesday, when councillors visited four spaces.
Members went to Clayton Road, Repton Drive, Clayhanger Close and Winchester Drive over council plans to sell land.
A final report on the closure proposals will be considered by councillors and recommendations made on 20 July.
Councillors will visit three other green spaces on 22 June.