Etruria museum volunteers restore Potteries canal boats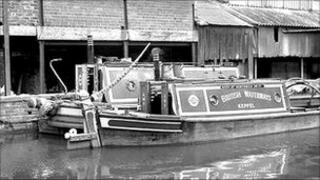 Two historic working canal boats have been handed over to a Stoke-on-Trent museum for restoration.
Around 30 volunteers at Etruria Industrial Museum will now restore the narrowboats over the next two years.
Commissioned by British Waterways in the 1950s, the boats worked as a pair - motorboat Lindsay towed the unpowered Keppel.
Together they carried china clay to the Potteries and ferried finished wares back to the docks in Runcorn, Cheshire.
Julie Arnold, one of the volunteers, said: "I think it's great for the museum. It'll really let the museum tell the story of what used to go on in Stoke."
The boats will be on show as the museum hosts its annual Etruria Canal Festival this weekend.