Brocton Crossroads campaigners want junction made safer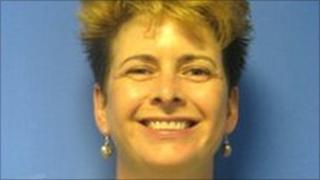 Campaigners have complained that no work has been carried out to make a crossroads near Stafford safer - a year after a motorcyclist died there.
Biker Geoff Jones was killed at Brocton Crossroads in May last year and over 2,000 people have since signed a petition demanding it is made safer.
Campaigner Kate Young described the junction as a "death lottery".
Staffordshire County Council said that plans to install traffic lights still need to be approved.
Ms Young, leader of Make Brocton Crossroads Safer, said there had been a number of accidents in the year since Mr Jones was killed.
She contacted the city council for an update in March, and it replied confirming that draft plans for traffic lights would be submitted for approval "in the very near future".
She says she has heard nothing since.
'Budget halved'
The county council's head of highways operations, Ian Turner, said the authority was "one of the best performers in the country when it comes to road safety", but apologised for the delay in sending the plans to an independent road safety audit company.
He said the council had put in speed cameras 10 years ago but that it was still thinking "very seriously" about further safety measures at Brocton Crossroads.
But Mr Turner said that its budget had been halved due to government funding cuts and the council was having to be very careful over spending.
"I can't prioritise this one over somewhere that is potentially more dangerous."
In December, when marine engineer Paul Youe was sentenced at Stafford Crown Court for causing the fatal road crash involving Mr Jones, the judge called for a look at safety at the crossroads.
Judge Simon Tonking, the Recorder of Stafford, said: "I would invite the Highways Authority to look at this junction to see whether more can be done to protect those on the major road."