Perkins Engines to create 100 jobs in Stafford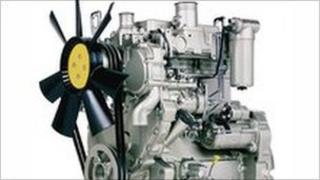 Perkins Engines is to create more than 100 permanent and temporary jobs at a factory in Stafford.
Increasing demand for its diesel and gas engines has led the manufacturing firm to create 67 new permanent positions at its Tixall Road facility.
General manager Richard Cotterell said they had also been aided by "greater stability in the global economy".
The company employs 790 people at the Tixall Road site. Stafford MP Jeremy Lefroy has welcomed the investment.
"This is great news, not only for manufacturing in Stafford but in the UK as a whole.
"Perkins is a global business with a commitment to its base here in Stafford," said Mr Lefroy.
The news has also been welcomed by unions.
Mickey Tuff, regional officer for Unite, said: "It's something we have been striving for and we look forward to more employment growth in the future."