Staffordshire Hoard set to go to US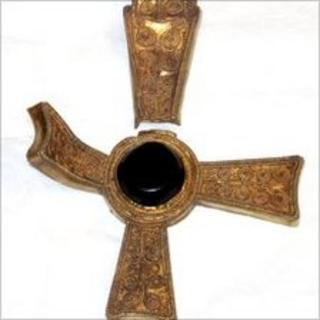 The Staffordshire Hoard is set to be viewed in the United States.
An exhibition, Anglo-Saxon Hoard: Gold from England's Dark Ages, will open at the National Geographic Museum in Washington later this year.
The hoard comprises more than 3,500 gold and silver artefacts and was the UK's largest find of Anglo-Saxon treasure.
It was revealed by a metal detector enthusiast in a farmer's field in Staffordshire in July 2009.
It is now jointly owned by the Birmingham Museum and Art Gallery and the Potteries Museum after £3.3m was raised to keep it in the area.
The hoard can be seen in the US from 20 October until next March.