Bridget Purcell and Stephanie Stubbs murdered man in his home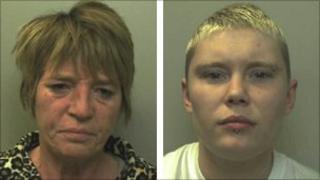 Two women have been convicted of murdering a man in his home in Stoke-on-Trent.
Bridget Purcell, 42, of Boulton Street, Birches Head and Stephanie Stubbs, 24, of no fixed address, denied killing William Anderson in January.
The 38-year-old died of a single stab wound to the chest at his home on Chorlton Road in Birches Head.
Purcell must serve 16-and-a-half years and Stubbs 15 years, a Stafford Crown Court judge ruled on Friday.