MP Joan Walley says boundary changes 'diminish' Stoke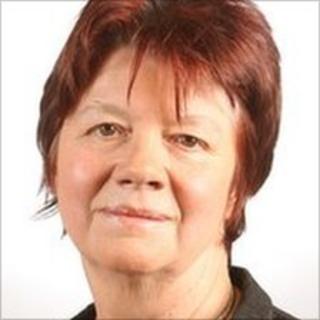 The MP for Stoke-on-Trent North has said that plans to scrap her constituency would "diminish" the city.
Labour's Joan Walley is one of 50 MPs whose seats would disappear under proposals from the Boundary Commission.
The report sets out new larger constituencies, with electorates of between 73,000 and 80,000.
Stoke-on-Trent North would disappear, and parts of the constituency would be replaced by a new Kidsgrove and Tunstall seat.
"New boundaries have no regard to the local areas," said Ms Walley, who has been the MP for Stoke-on-Trent North since 1987.
'Sense of belonging'
"The only consideration is a mathematical one.
"That's not the best way about getting a parliamentary democracy.
"People know and belong and feel attached to the areas that they come from.
"It strikes me that changing the boundaries in this way is really diminishing the role of Stoke-on-Trent.
"Local people do have a sense of belonging - that's what we're about in this city."
A 12-week consultation on the proposals will take place before MPs vote on the changes.