Audit Commission advises Stoke council to sell assets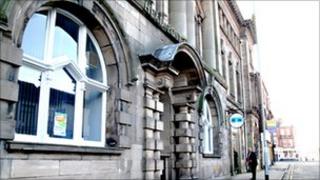 Hundreds of plots of land and buildings owned by Stoke-on-Trent City Council should be sold because they are not generating enough income, according to a spending watchdog.
The authority has 660 properties which they value at more than £42m.
The current income from these investments is around £780,000 - which equates to 2% of their value.
The Audit Commission, which oversees council spending, said this low return means some should be sold.
In comparison, Staffordshire County Council's £11.4m of assets generate nearly 20% of their value annually.
'Bottom of the market'
Councillor Sarah Hill, who is responsible for finance at the city council, is part of a group currently conducting a review of the council's property portfolio.
She said many of properties were small-scale investments - such as garages - and would be sold off.
But Peter Fleming, from the Local Government Association, said it was not necessarily a good time for councils to sell.
"Should you really be selling your assets at the bottom of the market where you're not going to get a good return and then find yourself putting them into a bank where you're getting even less return?"
Some of the properties Stoke-on-Trent City Council has bought have seen a significant drop in value.
Hanley Post Office was bought for just under £1m in 2008 and is now valued at £700,000.