Lung cancer awareness campaign rolled out across Midlands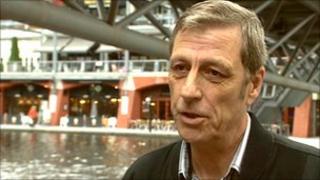 Lung cancer is the biggest cancer killer in England.
Department of Health (DH) figures reveal the disease claimed more than 28,000 lives in 2009.
The West Midlands has one of the higher rates of lung cancer in the country, with 48.1 new cases per 100,000 people - against a national average of 45.6 cases.
Spotting early signs of the disease is critical, as only 28% of people aged 50 plus survive lung cancer one year on from diagnosis, according to the West Midlands Cancer Intelligence Unit (WMCIU).
In a bid to improve survival rates, a major new publicity campaign, Be Clear On Cancer, is being rolled out across the Midlands over the next five weeks.
Run by the DH, it will feature a series of adverts fronted by GPs who will be encouraging patients to talk to them. It aims to help people recognise the symptoms of the disease.
Leading into National Lung Cancer Awareness Month in November, the campaign will feed into regional TV, radio and press; include videos at GP surgeries and community events run by the British Lung Foundation.
Recognise symptoms
Dr Ian Woolhouse, a consultant at University Hospitals Birmingham NHS Foundation Trust, said: "Often people don't recognise that they are showing symptoms of lung cancer until it's too late.
"Recognising common symptoms such as a persistent cough and telling your GP could save your life.
"Many people believe if you have lung cancer it's the end - but it doesn't have to be this way."
More figures from the WMCIU show that 3,200 people, aged 50 or over, were diagnosed with the disease in 2009. In the same year, more than 2,800 sufferers in the same age category died.
If England's survival rates for lung cancer matched the best in Europe, an additional 1,300 lives could be saved each year.
'Common misconception'
Christopher Bail, 60, a father-of-two from Birmingham, was diagnosed with lung cancer in July 2007.
"I knew very little about lung cancer before I had it. I've always led a really active lifestyle and stayed slim, so I never thought something like this would happen to me," he said.
"It was all so quick and surreal - I was in total shock. I never get ill.
"Don't assume the worse if you have a persistent cough, but definitely go to your GP for a chat about it.
"I think the most common misconception about lung cancer is that it is a smoker's disease. Although I was a smoker, only the other week I was at a funeral of a friend who had battled with lung cancer and they didn't smoke.
"People need to realise that it really can affect anyone."
Four years on from a successful operation and chemotherapy, Mr Bail is busy organising his wedding to his partner of 18 months. The couple will marry later this month.
Fundraising efforts
Another man diagnosed with the disease is Colin Taylor, 72, a retired maggot farmer from Leamington Spa, Warwickshire.
In October 2004, Mr Taylor was at home watching TV when he began coughing up blood.
"I knew absolutely nothing about lung cancer when I was diagnosed. I thought it was a disease that affects smokers, but that's about it," he said.
After a successful operation and being clear of the disease for two years, he started to cough up blood again. He went straight to the GP.
Although it was not possible to operate this time, Mr Taylor was offered radiotherapy.
Five years on from radiotherapy, he enjoys helping others fight the disease through spearheading fundraising efforts and volunteering at his local Roy Castle Support Group.