Santa in Longton victim of anti-social behaviour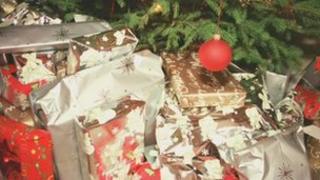 A Santa in Staffordshire left a Christmas lights switch-on - after two youths pulled his beard.
The Father Christmas also lost his glasses during the incident in Longton town centre on Friday.
A police spokeswoman said they were attempting to trace the youths and would also be talking to Santa.
Richard Cresswell, from the Longton events board, said: "It's regrettable, because there were still plenty of families around."