Meir Primary Care Centre to open in Staffordshire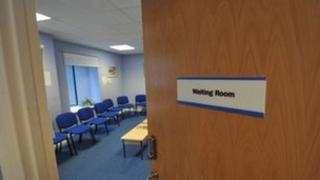 An £11m primary care centre is to be officially opened in Staffordshire this afternoon.
An opening ceremony will take place at Meir Primary Care Centre, in Weston Road, at 16:15 GMT.
The centre brings together six GP practices as well as a range of other health services.
To commemorate the opening, a coat of arms plaque from the former Kings Arms Pub, which used to be on the site, will be unveiled.
The plaque will be unveiled by the Lord Mayor of Stoke-on-Trent, councillor Terry Follows.
The opening will be followed by a Christmas community event when the Meir Christmas lights will be switched on.
Work started on the primary care centre project in autumn last year after contracts were signed by NHS Stoke-on-Trent and developers Prima 200.