Stoke-on-Trent retirement homes bidders meet council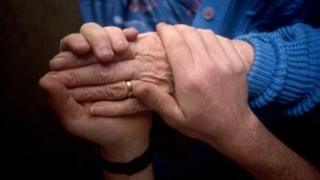 Companies are being given the chance to explain how they would deliver a £108m programme to build 390 new homes for older people in Staffordshire.
Stoke-on-Trent city council is holding a bidders' conference to meet firms interested in the contract.
Councillor Ruth Rosenau said: "We will consider and encourage bids that use local suppliers and the local workforce."
Companies have until 22 December to submit their proposals.
The city council said it is looking for bidders to provide accommodation for around 800 residents, funded through a private finance initiative (PFI).
The scheme would see 390 homes built in Abbey Hulton, Blurton and Chell.
It aims to deliver extra care housing in the city, where older people can live independently and have the option of round-the-clock personal care.