Jonathon Porritt is new chancellor at Keele University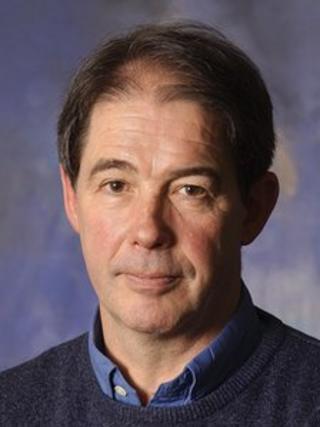 Jonathon Porritt, the writer, broadcaster and expert on sustainability, becomes the chancellor at a Staffordshire university later.
The former director of Friends of the Earth will be installed at Keele University.
He succeeds Professor Sir David Weatherall who has retired after nine years.
The ceremony will be the first official event to take place in Keele's 50th anniversary year.
Mr Porritt said he was "hugely honoured" to become the chancellor at Keele.
"I have enjoyed many contacts with the university over the last 15 years, and have been very impressed at the commitment shown by the vice-chancellor and many other members of staff in demonstrating real leadership on sustainability issues," he added.
Professor Nick Foskett, vice-chancellor of Keele University, said: "We welcome Jonathon Porritt as our new chancellor.
"He is an internationally renowned environmentalist, author and commentator on sustainability who will be an inspiration to our students and staff alike."
The role of the chancellor includes being an ambassador for the university and presiding over ceremonies.