Stoke-on-Trent nightclub removes 'suggestive' advert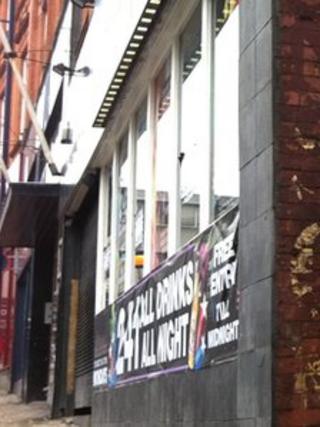 An investigation has been launched into a "suggestive" ad campaign for a nightclub in Stoke-on-Trent.
The Advertising Standards Authority has received a formal complaint about the promotion of Manhattan Bar in Hanley.
The watchdog said the complainant had "objected that the ad, which includes an image of a woman whose facial expression is suggestive of sexual activity, is offensive".
The club's owner, Andy Lieshman, said it was never meant to be offensive.
He added: "It wasn't meant to offend anybody at all. It was just all in the aim of good fun. There was really no seediness behind it."
The bar has now removed the poster from outside its premises and made changes to the advert on its Facebook page.
The ASA said it was only able to investigate promotional materials on the club's website as its remit does not extend to anything displayed on companies' or organisations' own property.