Stafford Hospital gets £16m from Department of Health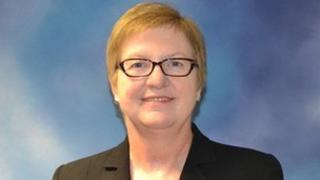 The Department of Health has given Stafford Hospital £16m to help manage cash flow and pay bills.
A funding plan has also been agreed for the next three years, subject to certain targets being met.
Lyn Hill-Tout, chief executive of the hospital trust, said an inquiry costing £10m after a 2009 Healthcare Commission report had not helped the budget.
She said: "We had a problem with running out of cash this year but we've managed the overspending back."
In September, Mid Staffordshire NHS Foundation Trust unveiled plans to change the way the hospital was run in order to save money and find ways to plug its £11m funding gap.
Ms Hill-Tout said: "We're keeping a careful eye that doesn't impact on quality of care, this £16m [for 2011/2012] will be used to tide us over and help us with that cash position.
"We've agreed a plan with the Department of Health, and Monitor [the Independent Regulator of NHS Foundation Trusts], for the next three years so it's not every year that we're living cap in hand and need money.
"That reliance on funding will reduce over the next three years."