Canal search for missing Tom Haddock in Lichfield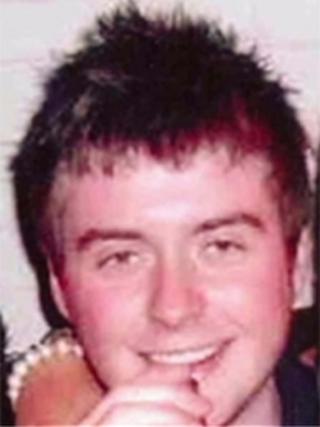 Police have searched the Trent and Mersey canal for a 21-year-old man who went missing in Staffordshire last Saturday.
Tom Haddock, who lives in Cheltenham, was last seen at Fradley junction near Lichfield at 21:45 GMT on Saturday.
Det Insp Steve Smith said a specialist shallow water team had made a search of the canal and surrounding areas.
Staffordshire Police intend to widen their search and have asked anyone with information to come forward.
Mr Haddock left his mother's house in Kings Bromley at 19:30 GMT to spend a night out with friends in Lichfield.
Rather than wait for a taxi his family said he had decided to walk into the city centre.
His father Edmund Haddock said his son might have later changed his mind, as a witness had come forward who said Tom had asked for directions back to Bromley Hayes at Fradley junction.
Tom's sister Emily Haddock, who has set up a Facebook page to appeal for information, said she had a missed call from her brother at 22:30 GMT.
She said a friend also missed a call at 02:30 GMT.
His mother Pamela Baxter said: "I'm totally confused by these missing hours. Not knowing what happened to him and where he is is destroying us."