Port Vale FC: Club makes overdue loan payment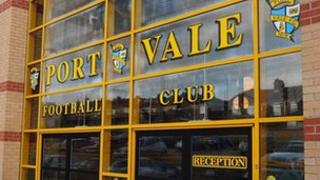 Port Vale has now paid an overdue instalment of a £2m loan from Stoke-on-Trent City Council, the authority says.
The club owed money for the month of January which it has now paid as well as part of February's payment. It still must pay about £9,000.
The League Two club borrowed the money in 2006.
The Football League placed a transfer embargo on the club on Saturday because of its unpaid bill.
Councillor Sarah Hill, cabinet member for finance, said on Monday: "The club has paid the sum it owes for January.
"There was a delay but we want to work with them as much as possible to protect both the money owed to us, and the club's future.
"We are continuing to talk with them on a daily basis, and they are keeping us aware of their financial position.
"While we have a responsibility to the public purse we also have no desire to place undue pressure on the club at this stage."