Service in memory of heroic war pilot Capt John Perrin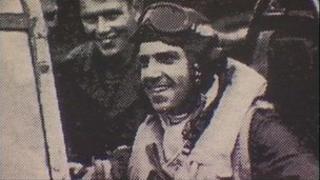 A service has been organised in memory of a US pilot who died carrying out an emergency landing to avoid hitting a school in World War II.
Capt John Perrin's plane caught fire over Stafford and was hurtling towards Creswell on 4 July 1944.
The 25-year-old pilot, from New Jersey, was flying a single-seater Mustang aeroplane.
The service was being held at the memorial site near junction 14 of the M6 motorway.