Stafford Hospital: Robert Courteney-Harris succeeds Manjit Obhrai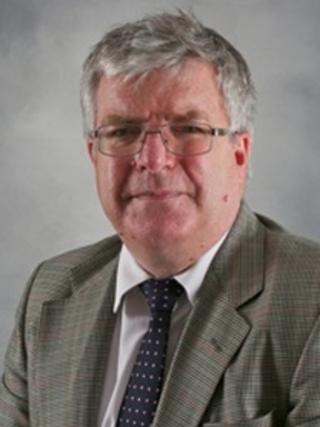 A new medical director has taken over at the Mid Staffordshire NHS Trust.
Robert Courteney-Harris replaces Manjit Obhrai, who was brought in three years ago to improve standards at Stafford Hospital.
Last year the hospital was at the centre of a public inquiry investigating higher-than-expected death rates from 2005 to 2008.
Mr Courteney-Harris joins the trust from the same role at University Hospital North Staffordshire.
Mid Staffordshire NHS Trust said he had been working alongside Mr Obhrai since June to help ensure a "smooth handover".
Mr Obhrai, along with former chief executive Anthony Sumara and former trust chairman Sir Stephen Moss, is largely credited with improving mortality rates and the standard of surgery at Stafford Hospital.
Earlier this month the Care Quality Commission (CQC) lifted all of its previous concerns regarding the hospital, saying all "essential standards" were being met.