Flash primary school to close after pupils leave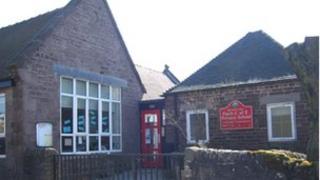 A primary school in the Staffordshire Moorlands which had just seven pupils is to close.
A rescue plan was drawn up to save Flash Church of England Primary School when it faced closure last year due to falling student numbers.
Staffordshire County Council said parents had now found alternative schools for pupils and that classrooms were empty.
"It's really a sad decision to have to make," said headteacher Sue Evans.
In May 2011, Flash primary school formed a federation with St Bartholomew's Church of England Primary School in Longnor to help it survive.
Mrs Evans said: "We did our best with the federation and things seemed to be working well but parents obviously feel their children would be better served at other schools.
"Closure is now the only option."
The council said it had struggled to attract more pupils to the school and that only one child had been born in the catchment area in the past 10 years.
Cabinet member for education, Ian Parry, said: "It's very sad that it will have to close, but we can't justify the cost of keeping an empty school open."
He said a final decision on the school closure would be made by the council's cabinet in December.