Snatched Staffordshire bull terrier puppy Tess found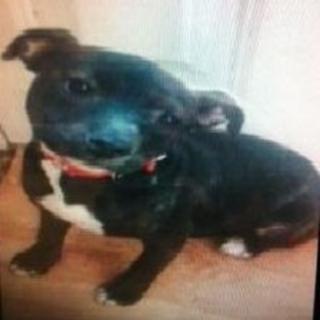 A puppy which was snatched from her owner's arms while she was being taken home for the first time has been returned to the family.
Staffordshire bull terrier Tess, who had been given as a 16th birthday present, was taken from her teenage owner in Cannock on Sunday morning.
Officers said a member of the public had found the stolen dog wandering in Bridgtown Park on Thursday morning.
Two men, aged 31 and 35, who were arrested over the theft remain on bail.
Staffordshire Police said they were still appealing for anyone with information about the incident to contact them.
The teenage boy was approached by two men in Hunter Road at about 10:30 GMT on Sunday.
Officers said the boy handed over Tess, who is about four months old, after he was threatened by the men.