Queen asked to endorse preservation of Staffords name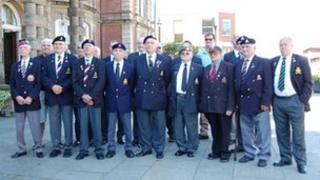 Proposals to keep the regimental name "Staffords" have been sent for approval to an army committee and the Queen.
The 3rd Battalion The Mercian Regiment (Staffords) is to be scrapped in a government reorganisation of the army.
Michael Fabricant, MP for Lichfield, said the MOD has told him the name The Mercian Regiment (Cheshire, Worcesters and Foresters, and Staffords) is being sent for approval.
The Regimental Council of the Mercians is backing the name change.
Campaigners who wanted to save the name of the former Staffordshire regiment recently handed a petition to Downing Street.
The petition, signed by 17,000 people, was organised by a newspaper and the Regimental Association.