Stafford hospital: Care Quality Commission has "no concerns"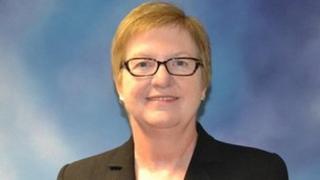 The health watchdog said it continues to have "no concerns" about Stafford Hospital following recent inspections.
The Care Quality Commission (CQC) said the hospital was meeting all standards in how it cares for its patients, supports staff and handles complaints.
A recent report for regulator Monitor recommended a number of its services including A&E and maternity should be closed or downgraded.
The hospital trust said it was "delighted" by the latest report.
The CQC carried out three unannounced inspections during February and spoke to 52 patients and relatives and 44 staff about their experiences.
It said it had previously lifted all of its concerns around the hospital in July 2012 and said it continued to meet standards.
Stafford hospital chief executive, Lyn Hill-Tout, Chief Executive said: "In the light of this week's announcement by Monitor, this should help staff morale."
"These past few weeks have been particularly difficult for our staff and the local community and it is therefore especially pleasing that despite these difficulties, staff continue to achieve these high standards.
"We are not complacent, we know that we still don't get it right every time for every patient but this report is confirmation that we are definitely well on the way."