Charges against Stoke-on-Trent city councillor dropped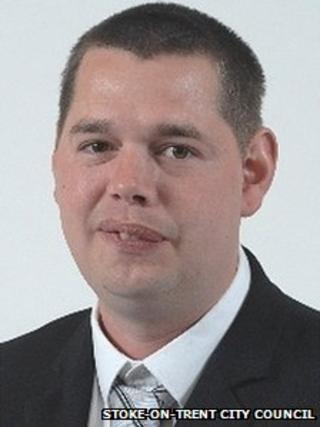 Charges of theft against a Stoke-on-Trent city councillor have been dropped after prosecution witnesses refused to give evidence at his trial.
The Labour councillor for Weston Coyney, Matthew Fry, 32, was accused of four counts of theft in April.
He was due to stand trial at North Staffordshire Justice Centre, Newcastle-under-Lyme, on Thursday.
The Crown Prosecution Service (CPS) said it did not have "a realistic prospect of securing a conviction".
Natalie Merchant, from the CPS said: "A few days before the trial was due to commence, we were notified that the key prosecution witnesses would not be attending court and therefore [not] giving their evidence.
"Without the evidence from the missing witnesses, there was no longer a realistic prospect of securing a conviction and the decision was taken to offer no evidence."
Mr Fry, from Parkfield Road, Dresden, was suspended by the Labour Party in September.
The party said he would remain suspended until an internal investigation had finished.
Mr Fry has been unavailable for comment.