Thousands sign Fenton court petition in Stoke-on-Trent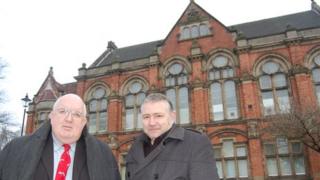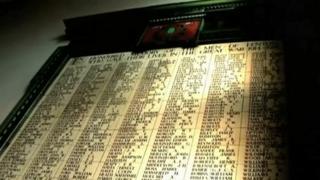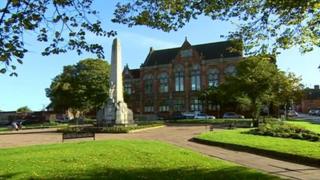 About 7,000 people have signed a petition to 'save' a former magistrates' court in Stoke-on-Trent.
The building in Fenton, which also houses three war memorials, was closed last year and put up for sale by the Ministry of Justice.
Campaigners want to see it re-opened and plan to deliver their petition to Downing Street.
A community association has said it would consider running the building to restore its ballroom and open a cafe.
The Fenton Magistrates' Court, which was built in 1886 as a town hall, is on the market at an asking price of £500,000.
Campaigner Alan Gerrard said he feared the demolition of the building's "magnificent Great War Memorial" which remembers 498 men from Stoke-on-Trent.
He said: "It is deeply embedded into the very fabric of the building... neither the memorial nor the town hall is protected as a recent application for listing status was rejected.
"Consequently there could be severe repercussions for the hall, memorial and community should it fall into the wrong hands."
Along with fellow campaigners he is asking for the sale of the building to be put on hold while community proposals are developed.
It closed in December last year as part of government plans to shut 93 courts in England and Wales in a bid to save £41m.
Her Majesty's Courts and Tribunals Service said it would "consider a community asset transfer" and is aware of interest by The Fenton Community Association.