Stoke-on-Trent councillor Andrew Lilley jailed for fraud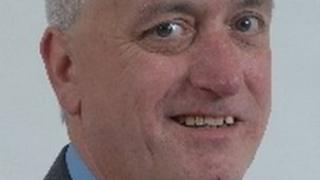 A Stoke-on-Trent city councillor has been jailed for 16 months for fraudulently using a Labour Party bank account.
Andrew Lilley, 50, admitted charges of false representation and false accounting between 2008 and 2012.
The councillor, who represented the Baddeley, Milton and Norton ward, was jailed at Stoke-on-Trent Crown Court.
Lilley, of Carmountside, who had denied a charge of theft, will also be the subject of a proceeds of crime hearing