Stoke-on-Trent to invest £5m in university quarter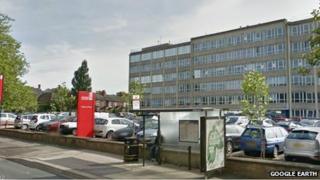 Plans to spend up to £5m redeveloping Stoke-on-Trent's university quarter have been approved by the city council.
It will see better transport links and landscaping around Staffordshire University's campuses, it said.
Earlier this month, plans were revealed for a £200m project to expand university facilities in the city.
In January, the university announced it would close its Beaconside campus in Stafford, with 2,900 students moving to Stoke-on-Trent by 2016.
The £5m investment plan was approved by city councillors at a meeting on Thursday evening.
The local authority plans to improve public transport links between the station, Stoke town and the city centre, as well as pedestrian access between the university's College Road and Leek Road campuses.
Landscaping and traffic management are planned for the area around the railway station, to make the Winston Square conservation zone a "gateway" to the university quarter, Stoke-on-Trent City Council said.
Shared open spaces along College Road will also be created.
Councillor Ruth Rosenau, cabinet member for regeneration, planning and transportation, said the university's expansion plans would be "hugely transformational for Stoke-on-Trent".
"It is a massive boost for our economy and is very much welcomed," she said.