'Close waste sites and save £310,000 a year' says council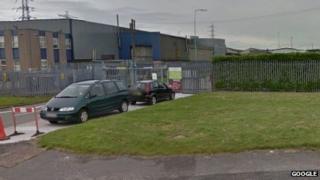 A council which changed its mind about closing a recycling centre, following a 12,000-name petition, has now said it may close two facilities.
Staffordshire County Council originally planned to close the Burntwood Household Waste Recycling Centre in 2010 but revised its plans.
Now, however, it is proposing to close the Burntwood site, as well as one at Biddulph.
The council said the move could save it £310,000 a year.
In total it needs to make £19.3m of savings.
'The lowest impact'
The plans are recommended for approval at the council's cabinet meeting on Wednesday. It will then launch an eight-week consultation with the public.
The move would mean people who use the Biddulph site would need to take their waste to the tip at Leek, nine miles away. Those who use Burntwood would have to take their waste to Cannock.
Mark Winnington, cabinet member for economy and infrastructure, said: "Closing the sites at Biddulph and Burntwood would have the lowest impact in comparison with other sites.
"While we appreciate this proposal would lead to slightly longer trips for people on those occasions when they do need to dispose of their bulky waste, facilities and opening hours would be extended at other sites."
The council's 14 recycling sites are run by contractors FCC Environment.