Crewe cannabis farm found after accidental emergency call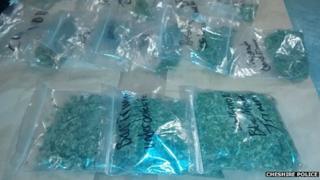 A man has been arrested after police attended an accidental emergency call in Crewe and found a cannabis farm.
Officers visited a house in Haweswater Avenue to carry out a welfare check after receiving an abandoned call to the European emergency number 112.
When they arrived they found the call had been made in error and 18 mature plants were growing in the front room.
A 42-year-old man was arrested on suspicion of cannabis production following Monday's find.
Commenting on Twitter, Crewe police described it as an "epic fail".
PC Shelley Woods said: "The circumstances around this call being made beggars belief."
A force spokesman said it was not clear how or why the number was dialled.