Portmeirion Group to create more pottery jobs after record sales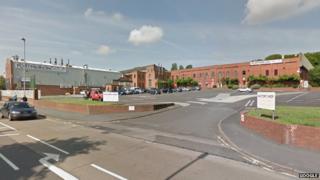 Thirty new jobs are to be created at a Staffordshire pottery firm after it recorded record sales.
Portmeirion Group, based in Stoke-on-Trent, said it expected revenue for the last financial year to be over £61m, a 5% increase on the previous year.
The company is investing £1.5m in a new kiln and other equipment.
Non executive chairman Dick Steele said: "We've grown to [producing] 170,000 pieces a week at peak. That is double what we were doing in 2009."
The company said it expected to create further jobs over the next two years.
Portmeirion was founded by ceramic designer Susan William-Ellis in 1960.
It became the Portmeirion Group in 2009 after acquiring the Spode and Royal Worcester brands.