Stoke-on-Trent 'devil jibe' GP guilty of misconduct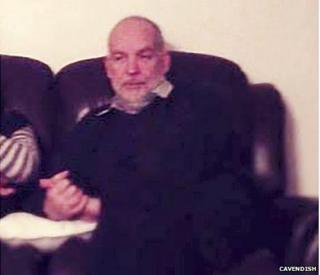 A GP who told a patient the devil was "having a go" at her before switching her TV to an evangelical channel has been found guilty of misconduct.
Thomas O'Brien, of Corbridge Health Centre in Stoke-on-Trent, also told the patient psychiatrists "are dangerous" and she should stop seeing one.
The Medical Practitioners Tribunal Service found Dr O'Brien's standards "well below" those required.
Any sanctions he will face are to be determined by the tribunal later.
'Occult objects'
The tribunal also found that the doctor had said that his wife, a faith healer, could cure illness without medication.
The patient, who cannot be identified, told the panel her husband was a lorry driver and brought back items such as "ebony figurines".
Dr O'Brien and his wife told the patient the artefacts were "devil's items" and gave her a list of "occult objects" to avoid.
The panel heard how Dr O'Brien went into the patient's bedroom and switched the television to a gospel channel.
The panel ruled that Dr O'Brien caused suffering and distress to his patients and "failed to maintain a professional boundary from the outset of the first consultation he held".
"The panel wishes to make clear that they are not passing judgment on the personal religious beliefs held by Dr O'Brien.
"It is, however, passing judgement on the intensity, extent and manner on which he imposed those views upon a vulnerable patient."